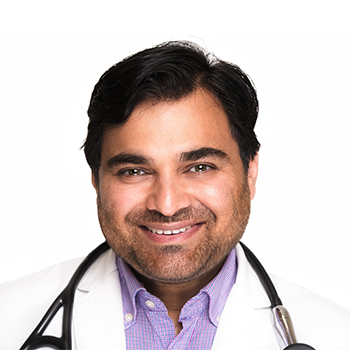 EXPERIENCE
7 years: Family PracticeBoard Certified: ABFM, ECFMG, ACLS,PALS,BLS, ATLS certified
EDUCATION
Residency Family Medicine 2012Baptist Health aka Trover Health SystemMadisonville, KY
MEDICAL DOCTOR: Family Medicine
Mr. Abdul Quyyum Ahmed, MD, is the Family Practice Specialist in Orlando, Florida. He graduated with honors in 2005. Dr. Ahmed has completed his residency in Family Medicine in 2012. Prior to that he did his residency in General Surgery and completed exams from Royal College of Surgeons Edinburg in 2005. He has experience with a full scope of family medicine disciplines including preventive medicine and managing chronic conditions like hypertension and diabetes. His special interests are wound care, minor trauma, and performing a variety of minor office procedures. He has also served in Acute Rehabilitation Units; Long Term Care Facilities; and in Intensive Care Units within hospitals.
Many patients receiving care in the inpatient hospital setting require specialized follow-up care known as post-acute care. Dr. Ahmed is equally versed in inpatient/outpatient and post-acute care. He's been on faculty with his residency program as an Associate Director where he was actively involved in the education and medical students and residents. His greatest amount of training has been in a rural community setting while serving various hospitals in the Western Kentucky region. With his experience and skill set, Dr. Ahmed is excited to move down in the central Fl area with his wife and 3 children.
Dr. Abdul Quyyum Ahmed has been affiliated with many hospitals including Baptist Health Madisonville, Owensboro Health Muhlenberg Community Hospital, T J Samson Community Hospital, and has cooperated with other doctors and specialists in many medical groups including Community United Methodist Hospital, Inc, Baptist Health Madisonville, Orlando Health and is currently licensed to practice medicine in Kentucky and Florida.