Direct Primary Care
We offer a comprehensive and convenient approach to women's health that will suit your busy lifestyle and make you feel like the leading lady you truly are.

Regenerative Medicine
We treat your family like family. You can rest assured your child is in good hands here. You need a physician who understands your child inside and out.
Obesity Medicine
Caring for the elderly is truly our life's work and inspires us to continue doing what we do each and every day. We absolutely love interacting with the very wisest among us!

Wellness Medicine
We believe that thorough and compassionate medical care is key to maintaining a healthy lifestyle and that our focus on you is key to maintaining a strong Lake Mary family practice – for years to come!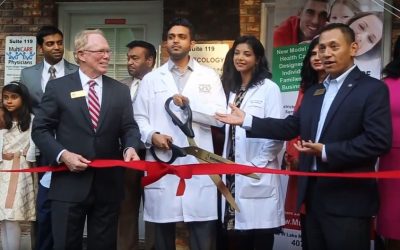 On November 11, 2017 we held a grand opening event and officially cut the ribbon introducing MultiCARE Physicians to Lake Mary, Florida. It was a pleasure to have Lake Mary Mayor David Mealor, and Ray Velazquez of the Seminole County Chamber of Commerce on hand to...
Phone:
407-878-7990
Address: 2605 W Lake Mary Blvd, Suite 119, Lake Mary, FL 32746
Phone:
407-878-7990
Address: 634 Deltona Blvd, Suite A, Deltona, FL 32725