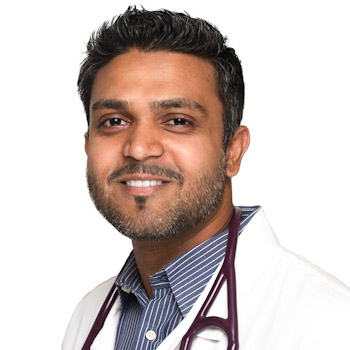 MEDICAL DOCTOR: Family Medicine
Dr. Faisal Tawwab is a Direct Primary Care Family Physician based in Lake Mary, Florida, serving Orlando, Deltona, and surrounding areas. He graduated with honours in 2009 specializing in Allopathic & Eastern/ Family Medicine. Dr. Faisal Tawwab has completed his training Family Medicine in the rural town of Madisonville, KY, where his residency program is affiliated with the University of Louisville. Since his residency, Dr. Tawwab served mainly in ER/Urgent Care settings and inpatient Hospitalist Medicine in Kentucky. He was fortunate to have practiced Urgent Care Medicine for 1 year in Greenville, KY along with being a Hospitalist for Baptist Health Madisonville. Dr. Tawwab also has a special interest in Sports Medicine. He has been part of the local communities middle school and high school teams for North Hopkins and Central Hopkins where he was trained as a Teams Physician. He has attended several sporting events including sports coverage for basketball and football JV/Varsity.
His Devotion to healthcare from a holistic perspective motivated him to become a family physician. Dr. Tawwab is committed to providing each of his patients with comprehensive and compassionate medical care. Dr. Tawwab looks forward to seeing a variety of patients, from pediatrics to geriatrics, and enjoys a multitude of procedures including those related to sports medicine. Dr. Tawwab is equally versed in inpatient/outpatient and post-acute care. He is married with 2 sons and his wife is a board-certified Geriatrician with Multicare Physicians. As a family, they have travelled extensively for medical training and are happy to be finally settled in the central Florida area. In his free time, Dr. Tawwab enjoys spending time with his sons and actively playing sports.
Dr. Faisal Tawwab has been affiliated with many hospitals including Orlando Health, Florida Hospital, and cooperates with other doctors and specialists in many local medical groups.
MEDICAL EXPERIENCE
Spending more than 10 years studying and practicing the ancient art of Hijama wet cupping under various teachers around the world, Dr. Tawwab first learned about cupping therapy during medical school in Ajman, UAE, after suffering a sports injury. There are many case studies of Wet Cupping Therapy treating ailments such as migraines, depression, insomnia, sports injuries, chronic back pain, fatigue, IBS, GERD, cough, asthma, arthritis and much, much more.
Because of the nature of Wet and Hijama Cupping Therapy, far fewer practitioners are qualified to perform it than dry cupping. As a board-certified physician, Dr. Tawwab uses best practices for a safe procedure.
MEDICAL EDUCATION
Dr. Tawwab is a 2002 graduate of Trinity Preparatory School, Winter Park. He graduated from Gulf Medical University in the United Arab Emirates with a Bachelors of Medicine and Bachelors of Surgery in 2009, after which he returned home to the United States to complete his Family Medicine Residency in Kentucky.
Board Certified: ABFM, ECFMG, M.B.B.S, M.D., ACLS, BLS, PALS, ATLS
STUDENT OF WET HIJAMA CUPPING THERAPY
Dr. Tawwab studied under the mentorship of Irfan Sheikh, who resides in London, UK.  In addition to this esteemed teacher, Dr. Tawwab names his grandfather, Hakim Abdul Wahab Zhoori, as his greatest influence. He was the former Principal of Nizamya Tibbi College, Hyderabad India, and lived to age 92, with his last 10 years spent with end-stage Alzheimer's disease. His grandfather dedicated himself to the Unani system of medicine and was recognized as the foremost researcher in the field. His books remain in print in India and other parts of the world, although none have yet been translated into English.
The theoretical framework of Unani is based on the teachings of Hippocrates (460-377 BCE) and Galen, which subsequently developed into a comprehensive healthcare system by Arabic physicians, especially Ibn Sina (a.k.a. Avicenna). Coming from this long family tradition of physicians, Dr. Tawwab has the rare ability to bring the best of allopathic medicine and traditional holistic healing therapies to help patients achieve a balanced state of health and well-being.