New Patient?
Save time, download and complete your new patient forms online
No Insurance?
No problem! Our Direct Primary Care facility can take care of you
Physicians
Meet the Board Certified Physicians who make this practice exceptional 
Patient Portal
Login for access to documents, messages and appointments
We offer a comprehensive and convenient approach to women's health that will suit your busy lifestyle and make you feel like the leading lady you truly are.
 At Multicare Physicians, we treat your family like family. You can rest assured your child is in good hands here. When it comes to central Florida pediatrics treatment, you need a physician who understands your child inside and out. 
Caring for the elderly is truly our life's work and inspires us to continue doing what we do each and every day. Whether comforting an older person through an injury or illness or providing long-term healthcare and advice, we absolutely love interacting with the very wisest among us!
We believe that thorough and compassionate medical care is key to maintaining a healthy lifestyle and that our focus on you is key to maintaining a strong Lake Mary family practice – for years to come!
Lake Mary Office Hours
MON8:00 am – 5:00 pm
TUE 8:00 am – 5:00 pm
WED 8:00 am – 5:00 pm
THU    8:00 am – 5:00 pm
FRI 8:00 am – 5:00 pm
WEEKEND CLOSED
this is invisible9:00 am – 5:00 pm
Welcome to Multi

CARE

Physicians
Lake Mary Family Physicians – A family, geriatric, women's and urgent medical practice or primary care center with over 6 years of experience located in Lake Mary, Florida.
Our state of the art facility provides a comfortable family-friendly environment for all of our patients. By utilizing the most up-to-date and advanced technology, along with Multicare doctors or Lake Mary Family Physicians' highly praised customer support team, we are able to provide our patients with the prompt service they desire while not compromising the "Family Feel" of our practice.
We specialize in providing services in the following areas:
Cupping therapy
Geriatric Medicine
Family Medicine
Pediatric Care
Women's Health Care
Urgent Care
Deltona Office Hours
Mon8:00 am – 5:00 pm
TUE8:00 am – 5:00 pm
WED8:00 am – 5:00 pm
THU8:00 am – 5:00 pm
FRI8:00 am – 5:00 pm
WEEKENDCLOSED
this is invisible9:00 am – 5:00 pm
Recent Updates from our blog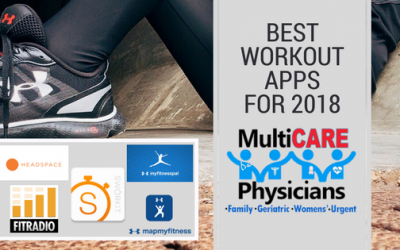 5 Workout Apps for 2018 It's 2018 which means the holiday eating season is officially over and you are probably thinking it's time to spring into your workout routine. Whether you want to shed the extra helpings of stuffing you ate or are just looking to start out the...
read more
I was a patient there for a wet cupping session. I suffer from acid reflux and chronic back pains. It became very hard for me to stand all day long at work. It was also challenging to sleep at night. My coworker recommended Dr Tawwab. He was very friendly and knowledgeable about my concerns. He made me feel at ease and I felt like I've known him for years. I would recommend him in a heartbeat. My pain is almost non-existent and I'm sleeping better than I have in years.
We are very pleased with the caring, knowledgeable attitude of both the doctors and staff. Dr. Tawwab is very pleasant and takes her time to thoroughly explain the results of tests and plan of action. She listens to and most importantly, hears, our concerns and thoughts. Follow up on needed medications and referrals is comprehensive. My husband and I highly recommend this practice.
Amazing doctors, amazing practice! This a family ran Company that treats you like one of their own family members. I, particularly, use Dr Faisal Tawwab, And have found him not only to be the most caring doctor that has treated me but also the most progressively forward thinking as well! Meaning he's always looking for & studying the next trends in both science and health, to make sure he's always giving the most updated and best ways to treat his patients! Cannot suggest this practice enough!
Was recommended by many friends and gave this place a shot. Hands down they are the best. Just made Dr. Faisal my primary care physician. I also got cupping done by him and highly recommend to anyone who would like to do it.